Welcome to the FSC Identikit for Conifers of Britain
This interactive guide is a resource for anyone who wants to identify one of the 50 or so species of coniferous trees that can be found growing in a naturalised state in Britain or to learn about the features that can be used to identify them. The tools are currently optimised for large-screen formats. We are working on a suite of tools for small screens, e.g. mobile phones, for later in 2018.
Species accounts & images
To read about, or look at images, of a particular species, go to the species accounts page.
Click on the name of any taxon to read about its identification features and its morphological characteristics. Use the image control to scroll through images of that species (all copyright of Matt Parratt). Move your mouse over the images to see the browsing controls (use a long-press on touch devices). You can use your mouse wheel to zoom an image and recentre by dragging.
The keys
The keys presented here are not traditional dichotomous keys, but rather interactive multi-access keys (sometimes called polyclaves or lateral keys). They allow you to enter the characters that describe your tree without dictating which characters you must use or the order in which to specify them. Here we present three different multi-access keys, but actually they all work in exactly the same way and give the same results, the differences are in the way they visualise those results.
A good place to start is the single column key which displays a lot of information on how each of the species 'scores' against the character values you specify.
But the keys aren't just useful for trying to identify a specimen, they are a way that you can explore and visualise the knowledge-base that lies behind the key; just by playing with it, you can learn about which species have character states in common and which ones differ.
Direct comparisons
Another way to explore the knowledge-base behind the interactive tools is to use direct comparisons.
This tool allows you to display the knowledge-base character states of two or more species side-by-side and colour codes them to highlight the similarities and differences. You can also use this tool to display images of different species side by side.
About the author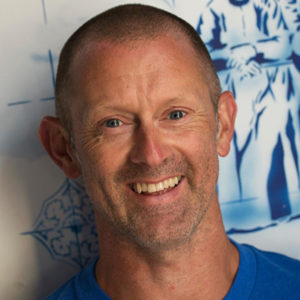 Matt Parratt is a research biologist with Forest Research, working on multiple projects managing large scale trials investigating Chalara ash dieback tolerance in Fraxinus excelsior and other Fraxinus species, the REINFFORCE arboreta in the UK, emerging species, integrated vegetation management, short rotation forestry in Wales, and Hylobius management. He works closely with the National Arboreta at Westonbirt and Bedgebury, providing specialist scientific support and advice. He also sits on the Council of the Botanical Society of Britain and Ireland (BSBI) and is their conifer identification referee. Matt is an associated tutor with the Field Studies Council running botanical identification courses at several of their residential field centres.
The FSC Identikit
All the interactive tools on this web application are provided by the FSC Identikit. This website is a lightweight web app providing an interface to the FSC Identikit, which is itself being driven by a knowledge-base on conifers created by Matt Parratt.
The FSC Identikit is an open-source project - originally an output of the FSC's Tomorrow's Biodiversity project funded by Esmee Fairbairn between 2013 and 2017 inclusive. Esmee Fairbairn provided extension funding for 2018 to roll the Identikit into the new HLF-funded FSC BioLinks project which runs from 2018 to 2022 inclusive. FSC Identikit will therefore be supported and developed by FSC until at least 2022.